Vincotech donates €12,000 to a youth project in Bolivia
Plan International aid project provides vocational training for young people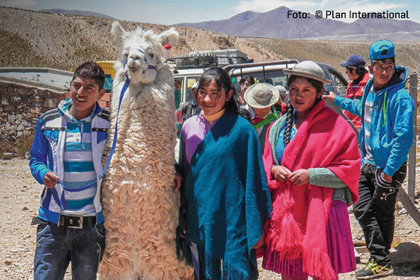 In lieu of Christmas gifts to customers, Vincotech again donated to a charity project as it has done for previous years. Plan International, an aid organization that Vincotech has been proud to work with over the years, will put this €12,000 grant to good use in the name of the company and its customers. Earmarked for a youth project in Bolivia, this funding will help young people to gain a vocational training and thus support their families and communities.
The youth unemployment rate in Bolivia is high. 30% of young Bolivians in age of 20-24 don't have a paid job, because they work e.g. in a family farm. The problem is also inequality in getting a proper education or work.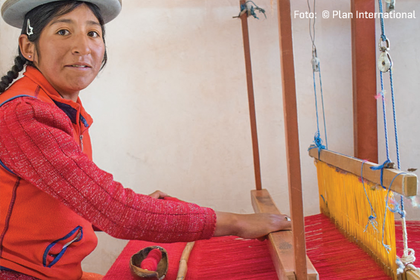 Young women don't get as many possibilities to access the job market as men. As there are not so many companies offering employment, especially in rural areas, many young people are forced to take jobs with unsatisfactory working conditions or with salary under the minimum wage, or seek work in other countries leaving their families behind.
With this project we want to support the younger generation, especially women by giving them an opportunity to get a vocational training or found their own business. By getting an education in agriculture, tourism or gastronomy helps them to get on their feet financially and thus be able to contribute in their communities.
The Project
Overview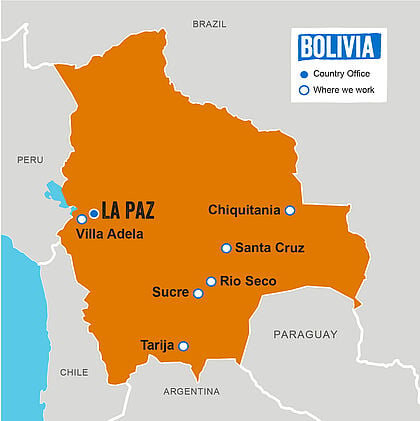 Project regions
Altiplano, Tarija, Santa Cruz
Projekt duration
June 2019 – November 2022
Aims
secure and humane jobs for young women and men
financial security for young families
Measures
vocational training for 1,618 youths and adolescents
starting capital and support with the founding of a company
training in rural tourism
promotion of agricultural projects, especially the breeding of lamas, goats and sheep
strengthening of equality
(Source: Plan International)
Helida - a young woman becomes self-employed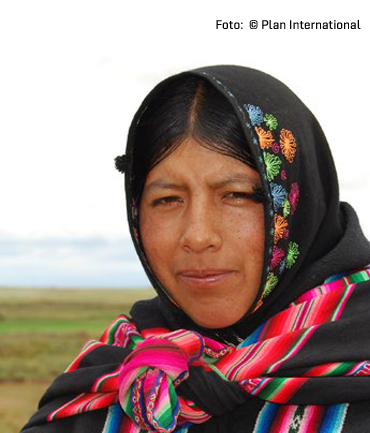 Over the past years, Helida has had to say good bye to many of her friends who parted for the city in search for a better life and better job possibilities. She had often thought of doing the same: leaving her village for the city.
But then, Plan started a project in her village in order to promote the vocational education of local youth. Helida has taken part in entrepreneurial training and begun to breed chicken which she hasn't taken long to triple in number.
Now she has a new dream: she wants to study and become an agricultural engineer.
"I would like to expand and start a dairy farm with cows", she says.