UL Recognition
Vincotech power modules are recognized by UL (Underwriters Laboratories).
The UL listing for Vincotech power modules and file number can be found on the UL website or downloaded here. The standard applied to assess products in this category is UL 1557, Electrically Isolated Semiconductor Devices. Underwriters Laboratories Inc. (UL) is an independent, not-for-profit product safety testing and certification organization. UL has tested products for public safety for over a century. Each year more than 17 billion UL Marks are applied to products worldwide. UL is not affiliated with Vincotech and does not endorse the Web site.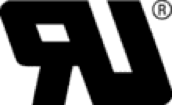 RoHS Compliance
All Vincotech standard power modules comply with the RoHS specification. Download the RoHS statement regarding Vincotech power modules here.