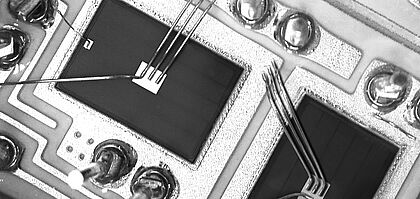 High-end power modules must meet challenging requirements for thermal and electrical performance and reliability. Vincotech has taken the semiconductor bottom connection (die-attach) to the next level to provide outstanding reliability and extended operating time at high temperatures.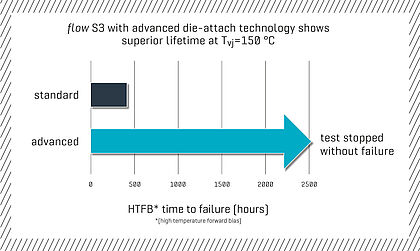 Advanced Die-Attach Technology
Vincotech's new advanced die-attach technology strengthens the bond between chips and DCBs to live up to those expectations all across the majority of the product portfolio. The benefit to you is the longer lifetime and better reliability at high operation temperatures.