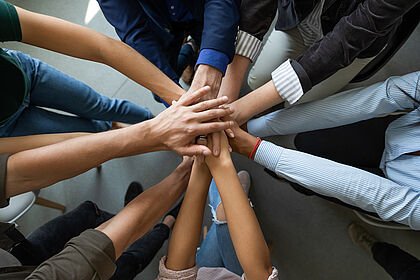 We offer a diverse and highly supportive work environment that promotes professional integrity, excellence, teamwork, and innovation.
EMPOWERING YOUR IDEAS!
We believe our continued success lies in teamwork and the opportunity each team member has to learn, develop and grow. Therefore, we strive to attain maximum employee contribution by valuing our individual differences, helping employees to fully utilize their talents and bring out their best, whilst fulfilling employee needs wherever possible.
What working at Vincotech is all about
WHY IT PAYS TO JOIN OUR HIGHLY MOTIVATED TEAM:
Our outlook and future is global – join us to expand your horizon.
Our company headquarters near Munich and our international sales team maintain excellent ties with customers and business partners around the world.
We compete in the global arena with locations in Europe, Asia and the USA. Our growth is your opportunity – build your career on a strong foundation.
Our company puts a premium on consistency and persistence. This has enabled us to develop and maintain enduring relationships with customers and to steadily grow our market share.
Depending on region, we offer various attractive pension schemes and group insurance policies to ensure our workforce enjoys a sense of stability and security. Skills need to be honed – we are committed to developing talent over the long term.
We know how much your personal and professional development means to you, which is why it matters so much to us.
Our training program encompasses diverse internal and external offerings that will help develop your skills, advance your career, and live up to your expectations for lifelong learning. We reward outstanding achievements.
Our company thrives on the buy-in, commitment and creative ideas of our workforce. This is why outstanding performance is recognized accordingly.
We offer several attractive bonus programs, including employee referral bonuses, a company suggestion program, and employee incentive plans