VINcoPress Technology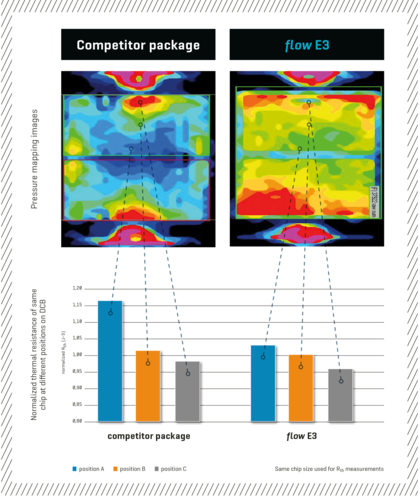 Vincotech's direct pressed substrate technology
The VINcoPress technology is aiming for superior thermal performance with improved reliability. The novel power module packaging technology presses the entire substrate to the heatsink, directly and evenly. It distributes pressure uniformly avoiding uncontrolled force to the substrate and eliminates the cracking risk during assembly.
Key features
Direct pressed substrate
Homogeneous pressure and Rth value distribution
Rugged and reliable heat sink assembly
Key benefits
Higher power capability
Increased power density
Aluminum Nitride (AlN) Substrates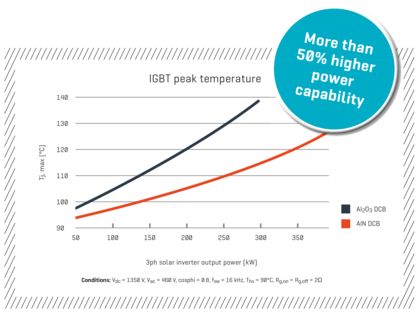 More choices for best application fit
It takes ceramic materials with higher thermal conductivity to boost baseplate-less power modules current-carrying capability. Aluminum Nitride (AlN) can reduce the thermal resistance from semiconductor junction to heatsink while the VINcoPress technology maintains rugged and reliable heat sink assembly.
VINcoSIM, our integrated simulation environment. served to benchmark AlN DCB's peak junction temperature In comparison with Al2O3 using a 3-level NPC (T-type) module for a solar inverter application. It confirmed that AlN increases power capability by more than 50% at the same junction temperature.
Key features
Increasing power modules' current carrying capability
Superior thermal performance
Low thermal expansion coefficient
Key benefits
Up to 50% more power in same power module foot print
Power extension of existing frame size