VINcoSIM - The Integrated Simulation Environment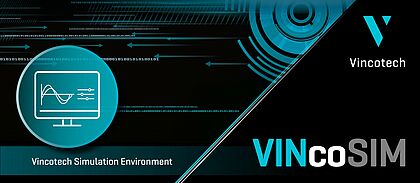 VINcoSIM is a web-based integrated simulation environment to simulate junction temperatures and loss for Vincotech power modules. The software is designed to choose operation conditions as voltages, currents and switching frequencies to give a good fitting to the operation of the power module in real applications. All power loss and temperature calculations are based on real measurements taken of each module.
Why use VINcoSIM?
It is accurate:
We use real measurement data, all topologies are available, heatsink option is included.
It is fast and complete
The procedure takes only seconds and the results reveal a lot of data in one glance.
It is easy to use
Only 1 configuration step is needed, flexible options for your needs, no downloading necessary, no cost.
To execute simulations with VINcoSIM a registration is necessary.
Webinar
Available on-demand
VINcoSIM webinar - The Next Generation Simulation Environment for Power Modules from Vincotech
Key takeaways:
Get to know a new user-friendly, web-based simulation environment
Learn how to solve your application-specific challenges for power modules
See real life examples in the simulation software
Discover the technical background of the simulation system and how it benefits you
VINcoSIM – behind the scenes
Contact us

For technical questions about our VINcoSIM simulation tool, please contact us here: