Inrush Resistor Q791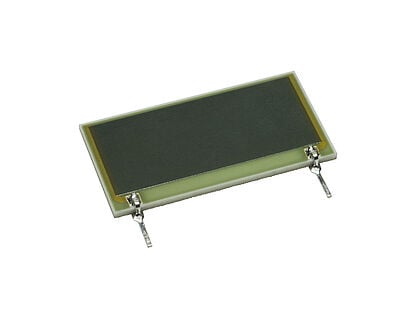 The standard inrush resistor S30814-Q791-A in thick film technology is used as an inrush current limiter. The resistor is designed for charging a capacitor of 235 µF (2x470 µF serial) with up to 750 V, as used in 400 V~, 3-phase rectifier circuits.
Product Features
R = 100 Ω E(pulse) = 66 J
Pcont = 4 W
SIL / THT
Thick film technology
Pb-free
Typical Applications
Motor drive
SMPS
Welding etc.
Features of the Vincotech TF technology
Individual resistor values with accurate laser trimming
Relative trimming and functional trimming
Low inductive resistors
High-voltage, companion dissipation and pulse companion capabilities
Ultra low temperature coefficient
High-density multi-layer available
Best reliability