Product Name and Ordering Codes
Vincotech has established a more descriptive system for naming power modules to ensure consistency and clarity. For the time being, Vincotech still uses both of the following naming systems.
Current version:
This version introduces product names and ordering codes for power modules released after mid 2009.
The product name describes module's characteristics.
The ordering code extends the product's name. It is listed in the product data sheet.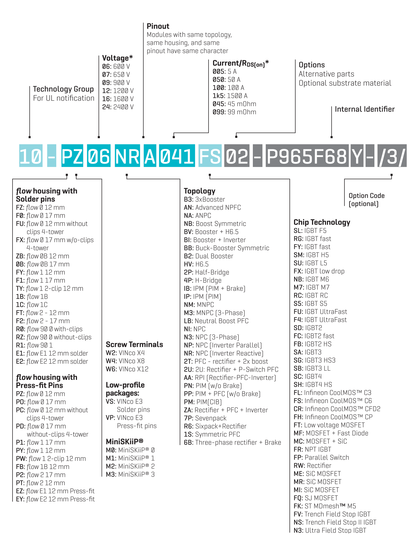 Previous version:
This ordering code is identical with the product name shown here. It is still applicable for all products released before mid-2009 and subsequent releases within product families established before 2009. This code is also valid for resistors and relays.