The Vincotech Mission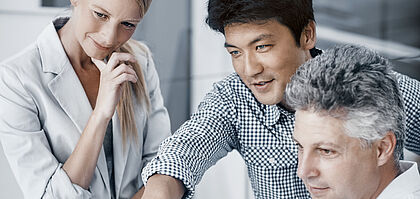 Bringing our customers' best ideas to life
Vincotech's customers enjoy the peace of mind and confidence that comes with knowing they have chosen the right partner for power modules. They understand the benefits of working with Vincotech: We strengthen their competitive edge, today and for many tomorrows to come. And we help our customer conserve resources and deliver the best value that their money can buy.
Reliable Partnership: Vincotech lives by the principle of reliable partnership.
To this end, we communicate efficiently and reliably. We trust in our employees' capabilities. We are open, honest, reliable and as good as our word – or better. We mean what we say and do what we say we're going to do.

We put the customer's success first. And that is why customers and Vincotech are equal partners.

morE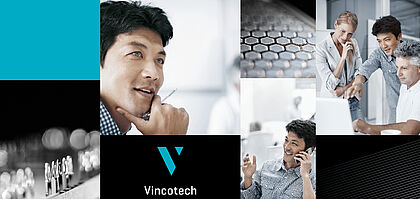 Speed & Flexibility: Vincotech is fast and flexible.
And that agility enables customers to address the market with greater speed and flexibility.Our streamlined processes and face-to-face support at every step of the customer journey – from determining specifications, drafting offers and developing prototypes to delivering in volume – accelerate rollout and boost delivery capacity for customers' products.
If it can be done, we'll get it done – no ifs, ands or buts.
Application-specific Solutions: Vincotech delivers application-specific solutions with utmost creative choice when it comes to design.
Our independence of component suppliers allows us this freedom. Pairing an end-to-end modular system with an unique skill set, we deliver precisely what every customer needs.
We know what it takes to satisfy customers – a solution optimized for their requirements.