Good News from Ethiopia
23,460 people have access to clean water - a charity project update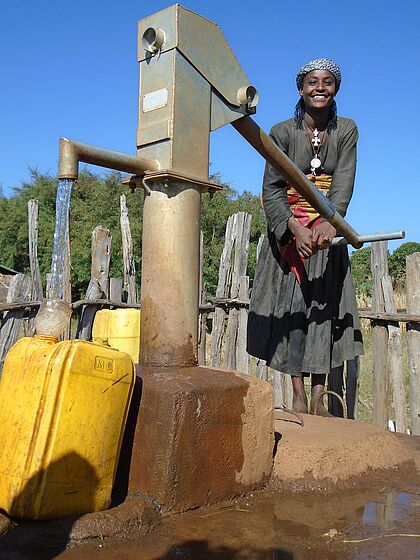 As frequent visitors to our website know, we're big fans of our partner in charity, Plan International. In 2014, we staged a fun-run on a treadmill at PCIM Europe to raise money for a particularly noteworthy PI project called Water for Ethiopia. Now we're happy to report that a sustainable water supply system is up and running in the Amhara region, where 77 wells were built or repaired in Bugna, Gidan and Dangla to afford 23,460 people access to clean water.
This not only improves hygiene in all three districts, it also makes life a little easier for those tasked to fetch water. This hard, time-consuming work is usually done by women and girls. With local community wells to lighten their workload, they can devote time once spent hauling water to other pursuits. Finally, 539 people took part in a PI-sponsored water management training program. Organized in 77 water committees, they are equipped with the skills to maintain this precious water supply in their communities. We're are proud that we were able to support this project by contributing €14,000 and will also keep an eye on further developments, so watch this space for more news. For more information about our partnership please see the
Vincotech-partner-page at Plan International
.