€15,000 TOWARDS GREEN UP-SKILLING IN IDONESIA
Plan International project conveys eco-friendly job skills to rural youth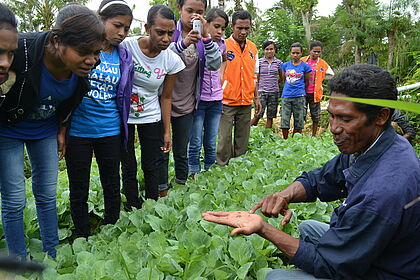 Putting the finishing touch on another successful year, Vincotech, a supplier of module-based solutions for power electronics, has pledged €15,000 to a Plan International project in West Timor. The company has again opted to embrace the seasonal spirit of giving by donating to a worthy cause in lieu of traditional gifts to business partners.
This project imparts green agricultural skills to young women and men. Although the training qualifies rural youth for the formal labor market, it also does the environment a good turn. Around 500 young adults aged 18 to 29 are afforded the opportunity to earn a steady income while contributing to the region's sustainable development. For more information about our partnership please see the
Vincotech-partner-page at Plan International
.
Press release