Packaged to meed your mid-power needs.
Engineered mainly for industrial drives, solar power and UPS applications, the VINco E3 package raises the performance bar with its enhanced power density and reliability. Featuring the SLC (SoLid Cover) technology in the industry-standard low-profile package, Vincotech's new VINco E3 package enables engineers to design mid-power inverters with higher output current, higher power density and improved reliability for industrial drives, solar power, UPS and other applications.
Housing dimension
Height: 17 mm
Length: 152 mm
Width: 62 mm
Housing features
Industry standard low-profile package
Improved thermal impedance
High thermal and power cycling capability
The new IMB (Insulated Metal Baseplate) combines an electrically insulating resin layer with a direct-bonded top- and bottom-side copper layer. Direct potting resin distributes the mechanical stress more uniformly than silicone gel.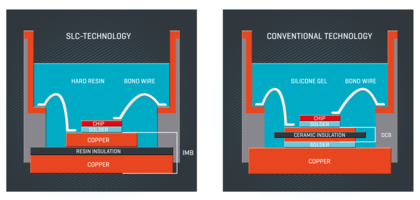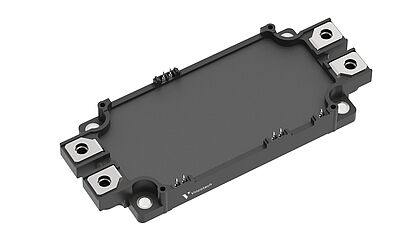 Outline drawing