A Little Effort Goes a Long Way
Customers devote time to a survey, Vincotech donates to a worthy cause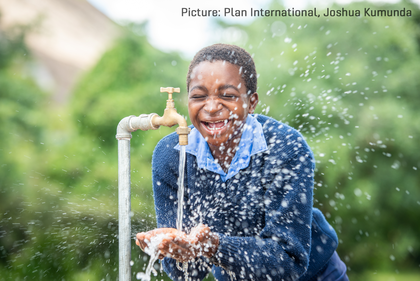 We want to take the opportunity to thank everyone who took part in our customer satisfaction survey. With so many of you heeding our call, we can now forward € 2,500 to the children's aid organization Plan International Deutschland to fund the project "Clean Water for Ghana, Phase 2".
Clean Water for Ghana, Phase 1
Most who took part in the 2019 customer satisfaction survey opted to support the Clean Water for Ghana project. In 2021, Vincotech on behalf of all participants renewed its comittment.
Much has been accomplished in the interim.
Plan International had already improved access to water, sanitation and hygiene in 56 communities in Ghana from 2015 to 2021. Building on the lessons learned in these two successful projects, the organization launched a third initiative towards the same end for 20 communities in the Oti and North East regions.
Vincotech is back on board to support Plan's latest campaign in a gesture of gratitude towards all respondents to this year's customer satisfaction survey. Their time and effort is much appreciated. This charitable donation goes to pay the favor forward.
Clean Water for Ghana, Phase 2 - what's next?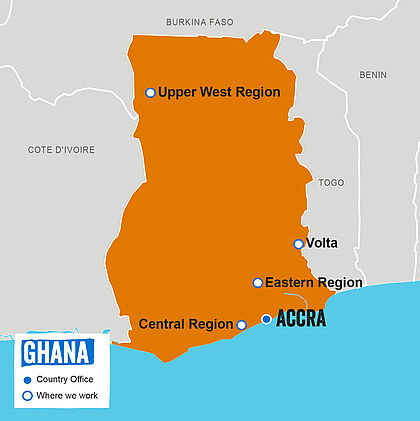 Activities in October 2022 through January 2026
Safe water for all: provide access to drinking water to 20 communities in the Oti and North East regions
Sanitation initiative for better hygiene: train Public servants and 80 community members in community-led sanitation
Campaign for better conditions in educational facilities, particularly for girls: install barrier-free toilets for boys and girls to improve hygiene at 20 schools in Oti and North East; washrooms to be furnished with hygiene products
Drive to promote health and hygiene: set up health clubs at all 20 schools in a joint effort with the national health service; 160 tippy-tap hand-washing stations installed in schools, health facilities and public areas
Babies and toddlers' welfare: provide access to clean water to promote infant and early childhood development
Regions: Oti and North East